There are multiple reasons for dehydrating food and not only is it a unique and beneficial method of preserving foods that can significantly reduce your food wastage (not to mention your food bill) but it also provides a great variety of eating options and when you consider these factors and practice food dehydration you'll find the results are remarkably rewarding
People getting into food dehydration obviously look for the best dehydrators for home use but there are a few other 'pieces of kit' that are just as important to me that I use for different procedures along the way that not only streamline the preparation process for me but they also provide me with better results. Read on and I'll tell you about the 'tools'
TOOLS? YOU ASK

Firstly, before we get into the Food Dehydrators (which everyone wants to know which are 'the best'), I'd like to introduce you to the 'Tools', starting with a list of the fundamental equipment. This gear will have you covered for just about every food dehydrating process from making Beef Jerky through to Fruit leathers (roll ups).
Next, I want to show you my favourite 'tools of the trade' that take my food dehydrating to the next level.  Just as a good tradesman, craftsman or artist utilizes specialized tools for their craft, it is highly beneficial to become familiar with food dehydrating 'tools of the trade' and you'll find that by using these tools it makes the different processes more efficient (and fun) and will continually provide quality results
And lastly I'll review what I reckon are some of the best dehydrators for home use that are on the market today but first let's check out some of 'the fundamentals' to get you on the right track on your food dehydrating journey…
FUNDAMENTAL EQUIPMENT

If you have the items on the following list then your pretty much covered for basic food dehydrating. You could even rule out the last three items if you want to use your oven to dehydrate your food and only want to store your finished product short term, but if you're serious about dehydrating food then all of this inventory is a good start:
1) Chopping board
2) Sharp knife
3) Medium size mixing bowl
4) Measuring cup
5) Teaspoon & Tablespoon
6) Wooden spoon
7) Fry pan & med. saucepan
8) Colander
9) Paper towel
10) Large freezer bags or preferably zip lock bags
11) Food Dehydrator (We'll look at these in more detail towards the end)
12) 'Screens' and 'Fruit roll up trays' for dehydrators
13) Quality storage containers (Airtight jars and/or vacuum sealed bags) – See further down the page for more info on food storage
'TOOLS OF THE TRADE'
This is the 'good gear', the 'fun stuff', the 'Duck's nuts', the things I use that make dehydrating more efficient, interesting, enjoyable and makes me feel a little bit more adept (like I know what I'm doing). So I'll walk you through some of the equipment that I like to use and give you a bit of a review on each item
Please don't get overwhelmed by thinking that you absolutely have to get all the products below in order to get good results, I'm just giving you an insight into a variety of tools that exist and that I personally recommend. I have built up my 'arsenal' over an extended period by adding a bit at a time
Let's get into it shall we?…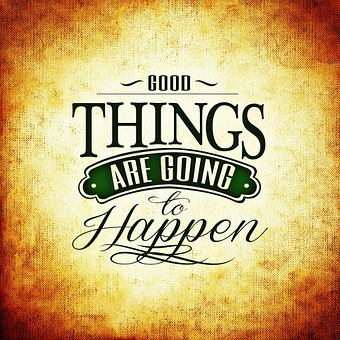 CUTTING TOOLS
We'll start by looking at cutting and slicing equipment that will save you heaps of time and effort…and make you look like a pro 🙂
KNIVES
Not just any old knife but a good quality sharp knife can never be underestimated in the kitchen and I believe they are an essential tool in any good food prep armory. They will serve you well and last you a lifetime when looked after properly and there's nothing like wielding your own high quality blade in your kitchen. It's a 'primal' thing, just ask any chef
I stand by my 9.5″ DALSTRONG Shogun Series Gyuto-Chef Knife. There's a stack of quality sharp knives available these days but I love this beauty. Not only does it look cool but the quality for price is second to none and the bonus is, it comes with a Rock solid 100% satisfaction or your money back guarantee and a LIFETIME WARRANTY against defects. You can't beat that
MANDOLINES
These are a godsend for food prep as they not only slice your fruit and veggies to your desired thickness consistently and efficiently every time which is perfect for dehydrating purposes but they also perform other tasks like making julienne strips and French fries which also comes in handy for doing other stuff
My top pick for this bit of kit is the OXO Steel Chef's Mandoline. This thing saves me so much time when I'm prepping fruit & veg and I reckon its one of the safest and easiest to use mandolines you'll find. It has nicely spaced non-slip feet for good stable grip on your kitchen bench and it comes with an over sized food holder that keeps your hand safely away from the blades
It is an attractive, professional looking stainless steel unit that is simple to use and folds down for easy storage and another thing that I couldn't go past was the manufacturers "Better" guarantee, so if I ever have a problem I just get in touch with them for repair or replacement which I don't expect to do as this thing shows no sign of 'stuffing up' any time soon
ELECTRIC MEAT SLICER
I found that cutting my beef by hand for making jerky became such a time-consuming drag when I had to 'up' the amount that I made due to friends and family putting in their orders that I had to find a way to speed up the process. It was a no brainer the next time I watched my friendly delicatessen lady churning out $8 of premium ham for me on her electric meat slicer. "I need that but smaller" I thought to myself out loud as the deli chick looked at me like I was a some kinda weirdo.
I found 'just what the doctor ordered' in the form of the Chef's Choice 615A Electric Meat Slicer and the great thing is that it can use it to cut your fruit & veggies too
This awesome device helps me churn out evenly sliced meat in a flash. All I do is semi-freeze the meat for a couple of hours to give it a bit of firmness and away I go. I can slice up 2kgs (4.4 lbs) of meat with this baby in a few minutes without the risk of losing a finger by utilising the "food pusher"
It comes with a 7″ diameter blade and adjusts from super fine cuts to 19mm (3/4″). This unit is all I need for cranking out a heap of jerky meat but one day when I've saved my pennies I'll step it up to the Beswood250 10″ deli food slicer…Ooooh Baby, that's what I'm talkin' bout
JERKY SLICER
Here's another little Humdinger I couldn't go past for making Jerky 'strips', The Weston Manual Jerky Slicer 07-3801-W-A. This masterpiece makes 'punching out' beef jerky strips a breeze. When I have the time for prepping and drying, I'll make my jerky into wider pieces (around 40mm) but when I want the job done quickly this device works like a dream providing uniform meat strips without the mucking around
The only thing I found with this bit of kit is that I couldn't attach it to my kitchen bench (only due to the bench design) but I got around that by attaching it to the kitchen table but that was the only bad thing I can say about it. It comes with 32 Stainless steel blades inside the cast aluminum body that has a food safe coating on it
It'll push out around 15 good strips from a 13cm (5″) wide piece of meat that's up to 3.2cm (1 1/4″) thick in just a few of cranks of the handle no problemo and it comes with it's own tongs so you don't go cutting yourself although you would need long fingers for that to happen as the guard is pretty deep
All-in-all this was another great investment for not only efficiently prepping my meat to make jerky but also reducing the amount of time to dehydrate the meat due to the thinner strips it produces and the end result is a nice chewy jerky strip
UNIQUE TOOLS
JERKY BOARD
This nifty gadget is yet another way to produce uniform slices of meat for making jerky or it can even be used for slicing fruit & veg. It requires a little more manual labour (but a little less clean up) than some of the other tools mentioned above so it's perfect for prepping smaller batches of food
This Stainless Steel Jerky Maker Cutting Board is made from high quality stainless steel and comes with Nylon 'spacers' that are used to achieve the desired thickness of your slices. It also comes with a high quality, food grade 10″ stainless steel knife. I would have to say that if you're new to dehydrating food and don't want to spend too much dosh but still want the benefits of a tool that will provide consistent thickness with every cut then you can't go past this handy unit
JERKY CANNON
This is the number one contraption for making jerky from ground meat (minced meat). Yes that's right people, put your knives away, you don't need them for this jerky prep. The LEM Products 468 Jerky Cannon has an anodized aluminum barrel into which you load up to 1.5lbs (680g) of ground meat, you then screw the piston with trigger handle on one end and nozzle attachment on the other and just squeeze, squeeze, squeeze (just like a caulking gun) to produce meaty strips straight on to your dehydrator trays and ready for drying
handy for quick prep jerky and easy peasy clean up
TIP: always use the leanest ground meat that you can get your hands on as fat doesn't fare well when dehydrated and will 'go off' quicker than lean meat but don't worry, it tastes that good it won't be hanging around that long anyways
MEAT THERMOMETER
Another little tool of the trade is the ever handy Kizen Instant Read Meat Thermometer. Not only do I use it for checking temperatures when I'm dehydrating in order to eliminate some of the guess work but this thing comes in useful in the kitchen too for when I'm cooking meals and also if I'm outside BBQing or using the smoker. Oh, did I mention it comes with a 100% MONEY BACK LIFETIME WARRANTY?
FOOD STORAGE
Once you have your finished product you have to decide how long you wish to preserve it for or if you want to access it regularly. For example, I don't even worry about keeping the Jerky that I make preserved for that long because I know it's going to be eaten within a matter of days after I make it (yum!) whereas If I'm preserving fruit or veg for home or prepping camping meals then I'll go step further and store them in airtight containers. Below are some of the things I use depending on the situation
OXYGEN ABSORBERS
Oxygen absorbers are used for absorbing any residual (moisture containing) oxygen from your stored dried foods thus providing another line of defence from your food spoiling or any bacteria or mould forming
Just pop one of these nifty little doodads into your bag, airtight container or jar before sealing it and let it do it's magic
FUN FACT: Did you know that oxygen absorbers are used by museums as a non-toxic method for killing insects that can potentially damage artifacts? Smaller sized artifacts are sealed in an air-tight container for a couple of weeks with a specified amount of oxygen absorbers thrown in and any bugs and insects are wiped out. PURE GENIUS!
ZIP LOCK BAGS
The good old Zip lock bag is one of the quickest and easiest ways to store the majority of your dehydrated food and they come in a range of sizes and different qualities but may I suggest spending a little extra moola and invest in some silicone zip lock bags
These ones have the added benefit of being reusable and will last you for years. All you have to do when they're empty is give them a wash and dry them out and they're good to go again
I also use the larger bags to marinate my meats in when making jerky as it stores in all the flavour and takes up less space in the fridge. You can see more about that in Homemade jerky recipes
Keep a good supply on hand for all the food you want to store and be able to munch on when you desire but if you want to store your food longer then read on…
VACUUM SEALING
For everything you want to store long term and compact, you can't go past vacuum sealed bags. These are great for storing dehydrated, pre-made meals or veggies in the freezer (no worries about freezer burn either), dried fruit and jerky in the pantry and aside from storing your dehydrated food in them they're fantastic for storing all your fresh food (even leftovers). Food will 'keep' for much, much longer plus you can even cook food in them (it's called Sous vide cooking). They're a super versatile food storage method
Another great way of storing your dehydrated food and other dry foodstuffs such as pasta, rice, beans, herbs, seeds, popcorn, etc. is in vacuum sealed jars. This is an awesome way of keeping your food fresh for years longer as all the air is sucked out and can't spoil the food or make it stale
In order to store your food this way you will require a vacuum sealing unit and whilst there are heaps to chose from and they all boast different features the one I personally use and recommend is the Foodsaver V4840 because not only is it a high quality, durable unit that suits all of my requirements (and not to mention is a nifty looking unit in my kitchen) but…
It is a 2 in 1 unit that not only vacuum seals bags but also has a built in unit to vacuum seal jars, storage containers and specialized Freshsaver zipper bags (these bags are great if you want easy access to your food)
It houses the vacuum sealer rolls that you use to custom make the size of bag you require instead of having to buy different sized bags like some other models
It has 'one touch' operation' and automatic bag detection and sealing which takes all the guesswork out of using it making it 'simple as' to use
It is easy to clean and maintain
It is also backed by a 5-YEAR limited warranty
FOOD DEHYDRATORS
If you're looking to buy or upgrade your existing food dehydrator, I have narrowed the list of my favourite models available on the market today down to four, comprising of two compact models that will keep you happy making smaller batches of delicious dehydrated goodies, a seriously powerful and 'expandable' well known dehydrator that is fantastic for the moderate user through to all the 'preppers' out there and last (but by no means least) is a more professional and stylish model for the overachievers who want to churn out some serious volume and be the proud owner of a unit that 'looks the part' in their kitchen. Rest assured, all of these units are of high quality and not gimmicky garbage
I won't get into the large commercial grade dehydrators as I will only be covering the best food dehydrators for home use (in my humble opinion) although I will review the 'Magic Mill Pro' which has commercial qualities but is perfect for the kitchen
Presto 06300 Dehydro
The Presto 06300 Dehydro is my pick for price, power, efficiency, ease of use and storage when it comes to compact units and you definitely get more bang for your buck compared to other makes and models in the same (compact) range. This 600 watt unit comes supplied with 4 trays which, when not in use flip upside down for compact storage plus you can add more trays (up to eight) to increase your yield of dried goodies
PROS:
CONS:
One temperature only (preset at 165°F)
No power switch (on/off at 'the wall')
---
Hamilton beach 32100A digital food dehydrator
The Hamilton Beach 32100a is a compact, rectangular unit which helps minimizes the ammount of counter top space it uses. It has five stackable trays and comes with 1 x fine mesh sheet plus 1 x fruit roll up sheet. It also has a clear lid so you can conveniently see how your food is progressing. It has 500 watts of power, a professional looking digital display and also has an auto shut off timer which is a great safety feature which is surprisingly rare for a unit this affordable. A smart, neat little unit indeed
PROS –
Very affordable
Easy to use
Dishwasher safe trays
transparent lid
Digital thermostat (100°F – 160°F)
Pause function
48 hour timer with auto shut off
CONS –
Short power cord
Limited to 5 trays max.
Cannot use more than 2 mesh sheets or fruit roll up trays at a time
---
Nesco FD-1018a, Gardenmaster
Most definitely one of the best home use dehydrators on the market is the Nesco FD-1018a Gardenmaster. It has 1000 watts of drying power and has a temperature range of 95°F – 160°F which is great for drying Herbs to Jerky and everything in between. It comes with 8 trays and is expandable to a whopping 30 TRAYS (I personally haven't gone that high though as I'm sure it will lose some effectiveness after about 20 trays). It has a patented, unique 'Converga flow' system that provides superb heat distribution across the trays that dehydrates food fast and consistently. It is easy to use (on/off switch and a thermostat dial is all) and also comes with a bunch of extras thrown in from Nesco. Awesome Dehydrator!
PROS –
Easy to use
Heaps of drying area
Patented Converga flow drying system
Stackable up to 30 trays
Comes with 8 x trays, 8 x Fruit roll up sheets, 8 x Clean-a-Screens (mesh screens), 1 x recipe instruction book and 1 x NESCO original jerky spice pack with cure
Extras Trays, Clean-a-screens and Fruit roll up trays available (sold separately)
Built to last
CONS –
No timer
A bit on the loud side
---
Magic Mill Pro
By now you've probably heard of 'The Excalibur' dehydrator range and I'm not here to tell you that they're junk as they are one of the leading names in Food Dehydrators but I think they're a tad overrated (and over priced) compared to other dehydrators that are available these days. I also believe that the (higher end) 'Magic Mill' range will give them a run for their money any day of the week
The Magic Mill Pro model got me 'hook, line and sinker' with its sleek, professional look and quality (stainless steel), robust design. It has 1000 watts of power and a temperature range of 95°F – 167°F which will have all of your dehydrating needs covered. It comes with 10 x food grade stainless steel trays, 5 x fine mesh sheets, 5 x fruit roll up trays and 2 x silicone oven mits. Some of the features that I am impressed with are the rear mounted fan which is surprisingly quiet, Digital display, 24 hour timer and auto shut off feature just to name a few. It's drying ability is quiet impressive as it only takes me around 6 hours to make my beef jerky from 7lb (3.2kg) of raw meat (NB: I could fit in a bit more meat, I just like to provide good spacing for airflow). This is one BRILLIANT MACHINE!
PROS –
Great quality – Very durable & 1st class finish
Easy to use
10 x Stainless steel (dishwasher safe) trays
Very quiet
Dehydrates large volumes of food quickly
Transparent door
Shut off (safety) feature
CONS –
Thermostat ascends/descends in 9°F increments
I find the max. temperature to hover only around 160°F (which is still plenty) and not 167°F
---
TIP: Even if the manufacturer claims that tray rotation is not required with their dehydrators I recommend that you do it anyway, particularly with the stackable tray dehydrators. Rotation is where you switch the top few trays with the bottom ones (think, card shuffling). You'll find your food will dry more consistently
I tend to rotate the trays roughly 3 times for every drying session if I'm using a unit with 5 trays or more. So for example if you estimate your drying time works out to be around 18 hours I would rotate the trays every 6 hours
With the larger sliding drawer type dehydrators, check the food on the top and bottom two trays every so often as they may require rotation too, particularly if you have a single fan model
Well there you have it folks, an overview and review on pretty much everything I have (and use) to prepare, create and store my dehydrated foods whether they be for camp meals, hikes, snacks, treats for my friends and family and even dog treats
Once again I hope I have provided you with some useful ideas and if you want to ask any questions or leave a comment then by all means do and until next time…
HAPPY ADVENTURES!