FOCUS COLLECTION –
TENTS
I have a gut feeling that what I'm about to show you will change the way you look at your future camping trips forever
…WAIT FOR IT…
INFLATABLE TENTS FOR CAMPING!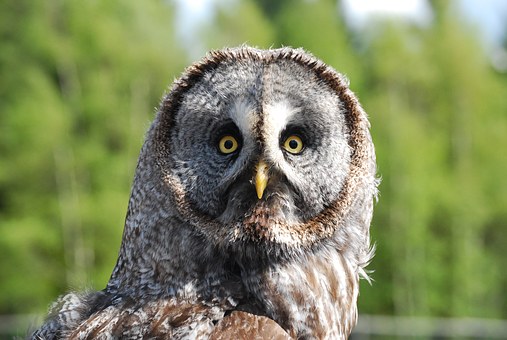 "Oh yeah right!"

I hear you say
"A novelty tent!!"…
"How can I take this guy serious, talking about BLOW UP TENTS?"
I get it, I get, I thought that too at first but just grab a drink have a seat and check this out…
SOME HISTORY & FACTS
Whilst inflatable tents are a relatively new concept in the realm of camping, inflatable pole systems were originally developed back in the 1930s and are now more commonly known as "Air beams" and this technology has come a long way in recent times. Proof that they are more than just a novelty is the fact that this technology has been embraced by U.S Defence Forces and is used for structures such as Medical shelters, Barrack tents, Airplane hangars and Helicopter storage facilities with even more applications in the pipeline
NASA has been experimenting with lightweight inflatable structures for space applications since 1996 and uses Airbeam technology for making inflatable antennas and extension booms to enable astronauts to do orbital repairs and inspections and again, research is being done to find even more uses
Modern architects are even getting in on the act now making contemporary "Dome buildings" and huge "Festive tents" designed to fit hundreds of people for events
AND CAMPING TENTS?
Anyway, back to the camping tents; The Airbeam system in Inflatable camping tents (you'll see who pioneered these a bit further on) is a series of rubber tubes that are encased in heavy-duty, puncture resistant fabric sleeves which are integrated into the tent in various locations to serve as the frame for the tent when they are inflated (with a pump usually provided by the supplier)
Which means? You got it…NO POLES
These tents range in size from a 2 person to 10+ person tent and are typically a 3 season tents (see What is a 3 Season Tent?) So without further delay, let's inspect some of the best inflatable tents (and a Swag at the end) currently available on the market…
---
DARCHE AIR-VOLUTION™ AT4
With products made to withstand harsh Australian conditions, Darche has established a reputation for providing tough, high quality outdoor gear including their new range of Air-Volution™ inflatable tents
The internal dimensions of this amazing four person outdoor retreat are 240cm L(7'10.5″) x 280cm W(9'2″) x 205cm H(6'9″)*
The tent and awning are made from 210 Denier Polyester Oxford Ripstop PU 1500mm (see What Does Denier mean? for more info) and comes with a high capacity, low pressure hand pump with a pressure release valve so you'll know when its fully inflated
The air poles are constructed from puncture resistant Thermoplastic Polyurethane (TPU), and are encased in heavy-duty 300D Polyester Oxford sleeves
Translation: no losing or breaking tent poles ever again and this tent is not coming down until YOU want it to
It has smart little guy rope pockets so you'll know where they are every time, a zippered mesh sky roof panel for more light and ventilation, a large entry door, 3 x large gusset windows, three extendable strong yet lightweight poles for the 240cm (7'10.5″)W x 280cm (9'2″)L* (detachable) awning that you can even add (optional) side walls on & create even more sheltered outdoor living space
It all packs down into a nifty carry bag and measures 38cm (15″) x 38cm (15″) x 79cm (2'7″)* and weighs 23.6kg (52lbs)*
Excellent for a couple or a small family who doesn't mind it a bit cozy. Easy set up (and pack up) you'll have this thing up in no time and ready for some fun in the outdoors
Hit the button below for more info and another vid showing you the AT4 and the larger AT6. You'll also see what the (optional) side walls look like once attached the awning. They provide heaps more shelter and they look pretty smart too
---
ZEMPIRE AERO TL LITE INFLATABLE 5 PERSON FAMILY TENT
The Zempire brand was born in the "Land of the long White Cloud" (New Zealand) and although NZ is a beautiful country, the wind and the rain at times can be abominable so I have a great appreciation for the Zempire inflatable tent range knowing what conditions they are built to withstand  
Although Zempire is a relatively new name in the camping world, their founders have been in the camping game for quite some time and have developed quality camping products that are now commonplace in many countries, from the UK, Europe, Australia, Asia and right across the South Pacific to the USA
It would be quicker for me to tell you what features the ZEMPIRE AERO TL LITE INFLATABLE 5 PERSON FAMILY TENT doesn't have rather than what it does have so I think I'll do this review in bullet point for you to take it all in
INTERNAL SIZES* –
Sleeping area (with internal rooms set up) is 335cm (11ft)W x 225cm (7'4.5″)L
Living area is 355cm (11'8″)W x 285cm (9'4″)L
Vestibule/awning area is 355cm (11'8″)W x 170cm (5'7″)L
OVERALL SIZE* – 690cm (22'7.5″)L x 355cm (11'8″)W Max. internal height is a whopping 205cm (6'8.5″)
SLEEPING CAPACITY – 5 People (My tip: 4 people for maximum comfort)
SHAPE – Tunnel tent design
ROOMS – 1 x large indoor living area, 1 x large bedroom which can be divided into 2 rooms plus 1 x HUGE vestibule with awning providing a large, semi-enclosed outdoor living area
TENT FABRIC – Fully seam sealed, 75Dx185T Polyester 5000mm fly and a durable 130 gsm Polyethylene 10,000mm waterproof rated floor
DOORS – 1 x Massive fully zippered front door (fabric) and 1 x side door with integrated mesh providing added ventilation
WINDOWS – 2 x Huge side windows
VENTILATION FEATURES – There are seven points of ventilation on this tent such as high and low vents, an integrated mesh window on the side door, 2 x huge side windows. Something worth mentioning to you though, this tent does not come with a mesh screen on the front door (fully zippered fabric door only)
PACKED DIMENSIONS* – 74cm (29″) L x 44cm (17″) x 44cm (17″) and weighs in at around 20kg (44 lbs)
OTHER FEATURES –
Darkened attachable sleeping area with divider wall
Centre Roll Back Door Toggles for the sleeping area
Internal storage 'ladder'
The front of the tent fully opens
Pump with pressure relief valve
I could go on but you seriously have to check this thing out to get a grasp of what it offers. Hit the "SEE MORE INFO"  button for full details
BUYER BEWARE: You may find yourself not wanting to return from holidays once you've camped (or should I say "Glamped") in this SENSATIONAL INFLATABLE TENT
---
VANGO SOLARIS 600 6 PERSON AIRBEAM INFLATABLE FAMILY TENT
Vango was established in 1966 in the west of Scotland and has gained huge popularity over the years due to their superb quality, design and production of camping and hiking gear (remember the good old bright orange Force 10 tents? Yep, that was them)
Vango pioneered the Airbeam range of inflatable camping tents in 2010 and continues to go from strength to strength as they continue to focus heavily on this technology due to increased popularity and demand
One of their best family tents (IMHO) would have to be the SOLARIS 600 6 PERSON AIRBEAM INFLATABLE FAMILY TENT and I find it to be a particularly good fair weather tent as it has a nice size (tub floored) living area 250cm (8'2″)L x 385cm (12'6″)W* which has a two large screened doors for airflow and a large window on the side for extra light 
The living area leads out to a (built in) undercover canopy with a coverage of 120cm (3'9″)L x 385cm (12'6″)W and a height of 200cm (6'6″)* where you can stow all your outdoor gear or just hang out in the shade
Vango use ProTex 70D polyester for the outer fly sheet which has a Hydrostatic head rating of 4,000mm and the sewn in tent floor has a 10,000mm rating. For more about Hydrostatic head ratings and how waterproof a tent is click here
The rear section of the tent consists of two seperate (3 person) bedrooms that are lined with "lights out" fabric that helps keep you cool in summer and ensure you get a well deserved sleep-in when the sun's up 
Vango have also implemented a unique AirSpeed® Valve system which does away with the standard fiddly screw cap method which means your tent will be up in even less time. Simply inflate the 3 pre-bent airbeams with the double action Airbeam pump supplied, Peg & guy it out and you're done. Super Easy!
Another great new feature on this tent is the patented Vango TBS®II Tension Band System which ensures the tent performs well in adverse conditions. When tensioned, the bands brace the poles at 3 points, and prevent sideways movement especially in strong, changeable winds
Want to know more?… Hit the button after the vid
---
DARCHE AD SWAG AIR-VOLUTION™
DOME CANVAS SWAG
Even more quality products from Darche, these inflatable swags come in 3 sizes. The first is a one person swag designed for the light packer and is 900mm (3 feet)* wide. The second, again is for one person but has that bit of extra space and is 1100mm (3'7″)* wide. The third is a double size swag which is 1400mm (4'7″)* wide that is suitable for two people or for the camper who likes to spread out or even keep the their belongings in the swag with them. All three are 2150mm (7′)* long providing heaps of room to stretch your legs out
All three sizes are 900mm (35 inches)* in height and come with a 50mm (2 inch)* thick poly/cotton hi-density foam mattress with cover
The swags are made from 320gsm proofed poly/cotton ripstop canvas with 800mm PU waterproofing and is internally seam sealed. Head and foot windows and large two way zippered doors are ventilated using super fine insect mesh to keep the bugs out and a bucket floor constructed from heavy duty, HF welded, (laminated) 600gsm PVC will keep the inside of the swag dry as a bone 
I love these swags as they literally inflate (through only one inflation port) within 20 seconds using the pump supplied and then ready to be pegged down OR you can even set them up on the back of a ute or on a friend's deck or verandah as they are fully free standing and don't require any pegs at all to remain upright
They come in their own tough canvas bag with side grab handles for easy handling. The 900mm swag weighs 11.9kgs (26.23 pounds)*, the 1100mm version weighs 14kgs (30.86 pounds)* whilst the 1400mm one weighs approximately 16.5kgs or 36.37 pounds
For that extra bit of comfort or to simply keep your swag of the ground, Darche also manufacture an XL 1000mm (39 inch)* wide folding camp stretcher that is 2160mm (just over 7 foot)* long and can take up to 150kg (330 pounds)*. It comes in it's own canvas carry bag and weighs 10kgs (22 pounds)*
NB: This camp stretcher is suitable for the 900mm and 1100mm swags only
Also available is the lightweight alloy Darche Swag Awning Pole Set (sold separately). This enables you to create an awning with the side flaps which is a nice touch, providing that bit of shade and extra ventilation. They are adjustable from 750mm (29.5 inches) – 1500mm (59 inches)
* All units of measurement are approximates
HAPPY ADVENTURES!