Welcome readers, to the first instalment of a new Odyssey Posse series called ADVENTURE ON WHEELS

Over the next few weeks a series of informative features will be released to give you an insight on anything and everything relating to outdoor adventures of the vehicular kind so keep an eye out
Join me now though as we dip our toes into the big, wide world of Caravans (aka Travel trailers) and start with a question that crosses many an individual's mind at some point in their lives…Should I buy a caravan?
SHOULD I BUY A CARAVAN?
Now I don't want to be presumptuous but I'd bet if you have ever asked yourself that question it was likely because of one or more of the following reasons:
A) You may have seen some caravans in your travels and thought how cool it would be to have a home away from home on wheels that you could simply hitch up to your car and 'take off' with the fam on the weekends and extended trips
B) Maybe you've had a look at some caravans at camping/caravanning/travel exhibitions and they blew your mind after you saw all the bells and whistles the modern day caravan has to offer
C) You might romanticise about the unique lifestyle of the 'Grey Nomad' and wish to spend your days chasing the sun. Wanna know more? See What is a Grey Nomad?
D) You've considered the caravan as a humble abode in which to 'hang your hat' seeing as they tick all the boxes relating to affordability, security, convenience, comfort, low maintenance and freedom
Whatever the reason, one thing remains the same – Everyone needs to start somewhere and that is what this post is for – To help you figure out if a caravan is for you
START FROM THE START

Now I've gotta be honest Posse, I don't own a caravan YET but I got through the first part of the process which was figuring out whether or not I should buy a caravan, and that one simple question prompted a shitload more questions and considerations than I bargained for
But 'Hell yes!' ended up being my ultimate answer and I am now right in the thick of researching and inspecting them (that's pretty much what all my weekends and downtime consist of right now) and due to that I have a ton of info in my head that I'd like to share
N.B. Some of the points I address below may come off as a little discouraging but this is absolutely not my intention. My only motivation is to help you make the best decision
IMPORTANT FACTORS
One thing I found out the hard way is that it's easy to get overwhelmed when you start looking at caravans as there is so much information to process and so many stakeholders out there competing for your business, telling you 'this and that', that you end up dazed and confused pretty easily so in my opinion it's better to break the whole process down into bite-sized chunks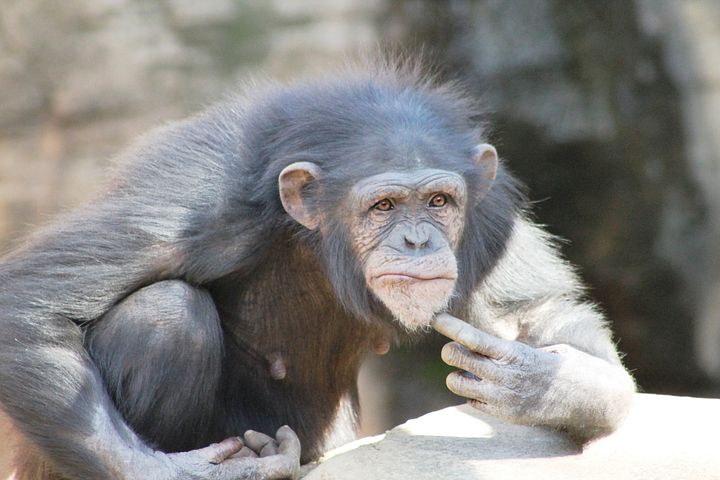 The first thing I suggest you do is consider a few primary factors before you start pounding the pavement (or the internet) in search of the caravan of your dreams? It's healthy to check out some images or videos for inspiration, just don't fall for 'shiny objects' or get sucked into making a hasty decision
SOME PRIMARY QUESTIONS AND CONSIDERATIONS:
Why do you want a Caravan? – When I pondered this I thought the answer was simple, "to holiday in". As it turned out there were other reasons (but that's a story for another day). Be honest about your expectations and take the time to seriously consider the following questions:

Do you intend on travelling or living (or both) in a caravan? Part 2 of that question is – For how long?
How often would you use a caravan for holidaying?
Where would you park a caravan when its not in use?
Who is the caravan for? – 'I' originally thought about getting a small caravan just for me and my better half but after discussing it with her we both decided that there would be times when it'd be awesome to have friends and family share our adventures so we're now looking at larger size vans than I originally envisioned. My point is, think outside the box and also get a different perspective. Things to think about are:

How many people will occupy the caravan?
What are your family's thoughts on owning a caravan (if they will be occupying it too)?
What would be the ideal bedding configuration (Single beds, double beds, bunks)?
Options other than a caravan – Caravans aren't the only choice available for adventure on wheels or for setting up as permanent digs. Maybe you'd like to explore other options such as:

Motorhomes
Fifth wheelers
Toy haulers
Pop-up trailers
Camper trailers
Campervans
Teardrop/Tiny campers
Try before you buy – Did you know that before you take the plunge and buy something that ultimately may not 'be you', it is possible to hire a caravan, motorhome and any of the other options listed above to try out in order to discover what may be right for you?
Costs – As with any large purchase you make in your life, you should take the time to consider your finances and be realistic about what's affordable for you. Another consideration is the ongoing costs. Insurance, registration, site fees, maintenance. These costs can add up and are all part & parcel of owning a caravan like it or not. Are they worth it to you 'at the end of the day'?
New or used – You may not want a brand new Caravan. Maybe a new one is out of your price range, Maybe you want to ease into the lifestyle and don't want to invest too much, Maybe you don't want the kids to trash your new caravan. Whatever the reason, there are plenty of pre-loved caravans out there that might be just what your looking for. Just another thing worth considering
Your Vehicle – Find out the towing capacity and weight specifications of the vehicle you intend to tow a caravan with and remember to have this info with you when you start looking for a caravan. This is very important. I've heard of people who have purchased a caravan without acknowledging the towing and weight specs and ended up having to upgrade their car in order to tow their caravan
On or Off-road – What type of driving (adventuring) do you intend to do with a caravan in tow? Do you own a four wheel drive? Caravans designed for Off-road use are traditionally more expensive to a comparable On-road model. Yet another important consideration, not only in terms of cost but getting the right type of caravan for you
Storage – How much gear do you intend to load up? How much gear would your loved ones expect to pack? Storage space is another thing that varies greatly in caravans, so if you love the idea of taking nearly everything you own on holidays (bar the kitchen sink) or you intend to live in your caravan, then storage space is another thing you should be conscious of
MORE TO COME

There are more feature posts centered around caravans (and other RVs) coming soon, such as choosing a caravan, general caravan tips, towing, trip planning and more so stay tuned. Like I said earlier "Bite sized chunks"
Thanks for reading and I sincerely hope you've taken something away with you today that can help you with your decision process if you thinking of buying a caravan and I wish you all the best. If you'd like to ask any questions or leave a comment below then by all means do. I'd like to hear from you
Until next time…
HAPPY ADVENTURES!