Hello Adventurers and welcome to the third and final installment of our Safety Series
In Part 1 we looked at Camping and Safety which provided useful safety info for planning any camping trip plus provided a list of what could be classed as 'safety essentials' that you should take with you on your camping adventures then in Part 2, Outdoors Safety we covered safety awareness in the outdoors on a much broader scale that you'll find useful for any outdoor adventure. In our last chapter I'll be sharing with you the Five W's of fire safety for the outdoors and I'm going to throw in a 'How' section at the end to make sure we haven't left anything out
The 'Q and A' format used for delivering the following information is designed to broadly cover the subject of campfires and general outdoor fire safety and also provide practical advice to help give you peace of mind when dealing with fire on your next outdoor adventure
WHO?
Q. WHO DO I GET PERMISSION FROM BEFORE LIGHTING A CAMPFIRE?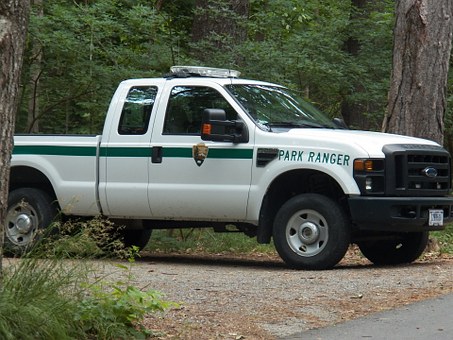 A. Campfire permits in National and State Forests and Park lands are a necessary requirement in certain states of many countries. Check with local land governing authorities whether you will need to obtain a permit or if there are any restrictions or fire bans in place
A. A land owner's written consent is required in some places when lighting campfires on private property. Again, check your obligations with local land governing authorities
Q. WHO DO YOU CONTACT IN CASE OF A FIRE?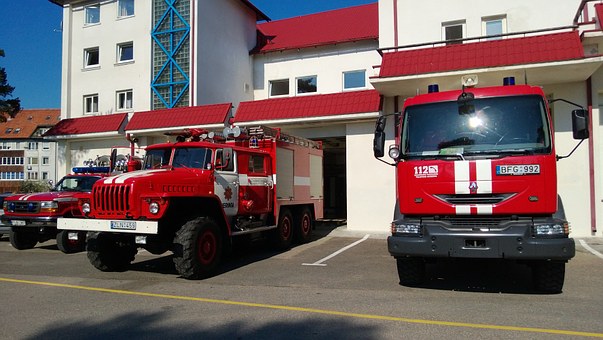 A. If you see an uncontrolled fire in the bush/forest alert others in the immediate vicinity so they can evacuate and then report it immediately by contacting Fire and Rescue services. Know your campsite's fire safety arrangements and check if a landline (fixed-line telephone) is available nearby and that it is working, as mobile network coverage is not always a certainty in the outdoors. When alerting Emergency Services, give them the location of the fire (map reference if possible) or provide details of any prominent feature or landmark near your vicinity whereby they can get an idea of where the fire is
Q. WHO IS IN CHARGE OF THE CAMPFIRE?
A. A responsible adult should always monitor any campfire, bonfire or BBQ. Make sure kids and pets are supervised near the fire and never leave your fire unattended
WHAT?
Q. WHAT DO YOU NEED TO START A CAMPFIRE?
A. Make sure you have all the necessary materials ready to get your campfire started beforehand to save 'running around' during the process. You will require things such as:
1) Matches, a lighter or Flint and Steel to light your fire
2) Tinder (paper, cardboard, dry grass and leaves, wood shavings) or Firestarters (commercial or homemade)
3) Kindling (Dry twigs & sticks)
4) Fuel (Fuel wood) – Branches and also larger logs or pieces of wood. Best to use clean, dry (untreated) timber to minimize smoke. Never burn treated wood such as CCA treated pine as the fumes are toxic and the ashes can be damaging to the environment
5) Have a bucket of water and a shovel nearby
NB: NEVER USE A FLAMMABLE LIQUID TO START A FIRE. PARTICULARLY PETROL (GASOLINE). I don't care how many people scoff at this. I've seen what can happen to people when things go wrong doing it and it's not good
It's also ideal to have your shovel or spade nearby for when it comes time to put the fire out. (See 'HOW… DO I PUT MY FIRE OUT CORRECTLY?' further on)
Q. WHAT SIZE SHOULD YOUR FIRE BE?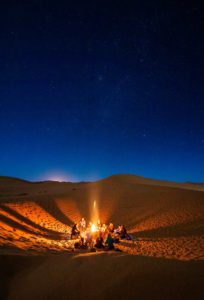 A. Keep your campfire to a manageable size and regulate the size of your fire for it's intended purpose (e.g. If you are using a campfire for cooking then you will not need to have your fire as big as you would for your group of friends sitting around it to keep warm). Preserve your fuel wood when you can
A. Do not haphazardly overstock your campfire or fire pit with wood as larger pieces on the top may topple out as the pieces supporting them underneath burn down. Add your fuel wood in a sensible manner
Q. WHAT SHOULD YOU NEVER DO?
A. Do not light a fire if there is a total fire ban in place and do not ignore your obligations in regard to fire restrictions
A. You should always avoid having a fire in an unventilated area such as inside your tent. Burning fossil fuels such as coals and propane create Carbon Monoxide which is a colorless and odourless gas that is poisonous and can kill and remember, smoke inhalation can be just as dangerous if you are burning wood in a poorly ventilated area. Keep a safe distance from your campfire and avoid breathing in smoke as much as possible
A. Do not start or maintain a campfire in the bush on warm, dry, windy days particularly if there is dry grass or scrub around
A. Do not burn things such as sealed bottles, tinned food, aerosol cans, aluminium cans or pressurized containers. These things have the potential to cause damage or injury through shattering, exploding, and creating harmful fumes
Q. WHAT DO I DO IF I CATCH ON FIRE?
A. STOP, DROP, ROLL
STOP – Stay calm and do not run. If you run you will in essence, 'fan the flames' which will only make the fire spread. If the flames are near your face, CLOSE YOUR EYES and protect them with your hands if it is safe to do so (i.e. your sleeves are not on fire)
DROP – Immediately drop to the ground. Try to be aware not to fall on anything or anyone
ROLL – By rolling back and forth you will extinguish the flames by starving them of the oxygen they need
A. If it is not you but someone else who is on fire then try to get that person to the ground and smother the flames with a wet towel asap. A dry one will suffice
Call an ambulance or get the person to the hospital asap. Even if the incident didn't cause serious burns, medical attention is still required as shock could also be a factor. The main symptoms of shock are:
Pale, cold, clammy skin
Shallow, rapid breathing
Fainting
Dizziness
Dry mouth
Delirious
Nausea
Vomiting
Rapid heartbeat
Anxiety
Unconsciousness
If you suspect shock is a factor then keep warm and comfortably lie down and raise legs above the level of the head and torso. This will keep the blood supply going to the vital organs where it is required
For first aid burn treatment see "HOW… DO I TREAT A BURN?" towards the end of this page
Q. WHAT DO YOU USE TO PUT OUT A FIRE?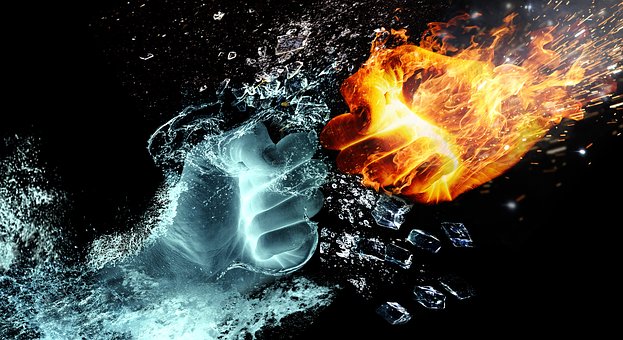 A. Always make sure your fire is completely extinguished by using water. See 'HOW… DO I PUT MY FIRE OUT CORRECTLY?' towards the bottom of the page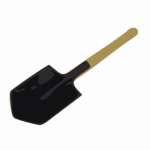 A. Have a good shovel available for preparing, maintaining (i.e. moving coals around) and to help extinguish your campfire
A. Another good precautionary measure is to carry a small fire extinguisher in your car when car camping and a fire blanket. You never know when these things might come in handy. Do not use these to extinguish campfires unless in the case of an emergency
WHEN?
Q. WHEN CAN I HAVE A CAMPFIRE?
A. When you have checked with local land governing authorities and/or Park Rangers or acknowledged fire restriction signs and you get the 'all clear'. Always make sure you adhere to fire restrictions and warnings as not only is it safe but you can be hit with a whopping fine or even jail time in some cases if you don't stick to the regulations
A. Even if there are no warnings posted then sometimes we have to use a bit of common sense when it comes to starting a campfire. Ask yourself "Are there prevailing winds?", "Is there too much dry scrub around the campsite?", "Is it too late to start a fire as it's late?", etc.
A. When there are some ground rules and precautionary measures put into place. Designate a responsible person or persons to manage and supervise the fire to prevent other people haphazardly throwing wood on the fire and to nip any 'Tomfoolery" near the fire in the bud
A. Before starting a campfire you should feel confident that everyone in your group has a basic understanding of fire safety and is aware of some basic emergency procedures such as the "STOP, DROP and ROLL" method if someone were to catch on fire and also know when and how to call emergency services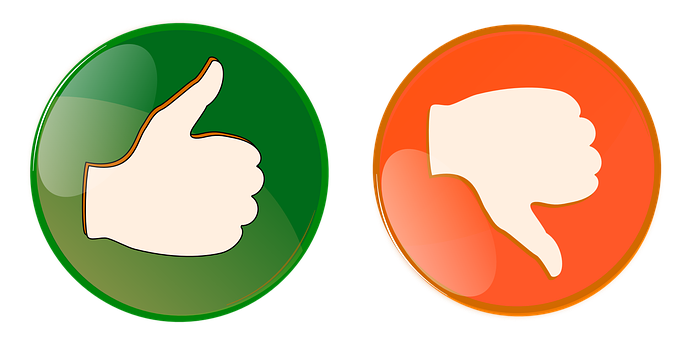 Q. WHEN SHOULD I EXTINGUISH MY CAMPFIRE?
A. Completely extinguish your campfire every time you are finished with it such as before going to bed, before heading off from your campsite to do activities and most definitely when you are departing from your campsite. The same goes for Gas BBQs. Always make sure the flame is out and the cylinder is turned off
– See 'HOW… DO I PUT MY FIRE OUT CORRECTLY?' towards the bottom of the page for the correct method of extinguishing your campfire
WHERE?

Q. WHERE SOULD I HAVE MY CAMPFIRE?
A. Always use a designated fire pit where available
A. If fire pits are not available then build an enclosed rock border to make your campfire in. This will help prevent embers getting blown out and burning wood spilling out. TIP: Be aware of sparks and ash drifting out from your campfire and know where they're landing
A. If there is a slight wind but it is safe to make a campfire, ensure it is downwind from your and other people's tents, (or swags) and other camping gear. Also, keep your fuel (wood) supply upwind and a safe distance from your campfire
A. Don't set your campfire up under any low-hanging branches or near any bushes or undergrowth and remove any rubbish around the area to reduce the risk of fire spreading
A. The general rule is to keep an 8 to 10 feet radius around your campfire, clear of tents and other camping equipment (particularly flammable items) and any other debris
Q. WHERE DO I GO IF THERE IS AN OUT OF CONTROL FIRE?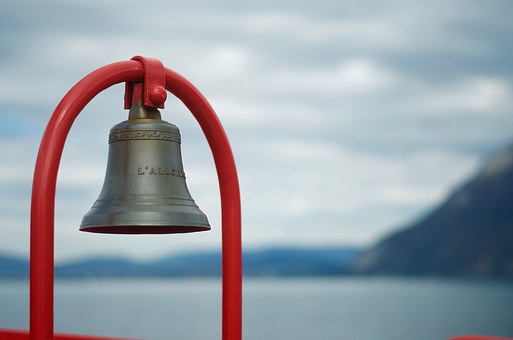 A. It is a good practice to know the Fire Emergency Plan at your campsite. This may provide you with details of any emergency assembly area/s where further instruction can be given or evacuation procedures. Whatever the case it is in your best interest (particularly if you will be in a remote location) to formulate your own fire emergency plan. Things to consider in this plan would be:
Map out all alternative evacuation routes on road maps and trails if you are on foot. Don't leave anything to chance.
Research the nearest 'neighbourhood safe place' when you are staying in a high-risk fire area. This could be the local school, town hall, community center, etc.
Clothing – Wear clothes the will help protect you from radiant heat (see 'WHY… IS MY CHOICE OF CLOTHING IMPORTANT? below)
Evacuating an area once a bush/forest fire has arrived is particularly dangerous and should only be undertaken as a last resort. If you must do this head for a cleared area or a 'Low Fuel' area (preferably upwind from the direction of the fire) such as a paddock, a road, a rocky outcrop or empty car park or a body of water such as a river, beach or dam but never a water tank (think 'kettle')
Water – Make sure you take plenty of drinking water
WHY?

Q. WHY HAVE A CAMPFIRE?
A. The three main reasons for having a campfire (in no particular order) are cooking, heat and leisure (campfire stories and songs, etc)
Q. WHY IS MY CHOICE OF CLOTHING IMPORTANT?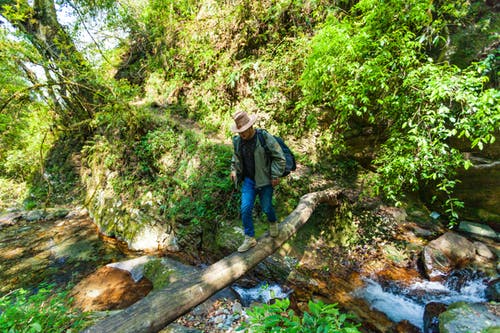 A. Aside from the most obvious reason which would be to protect yourself from flames, flying sparks and ash, clothing is most important when it comes to a fire emergency too. Radiant heat alone can kill in the event of a forest/bush fire without flames or smoke inhalation even being the main factor. It can overheat our bodies and cause Heatstroke which can result in death and for this reason we should wear loose fitting clothes made from natural fibres (synthetic fibres can burn and melt). Wearing protective clothing and enclosed shoes will assist in protecting you from the immediate fire plus radiant heat. Wear clothes such as:
Denim jeans or oil free Heavy Cotton Drill pants
Long sleeve shirts made from cotton or wool
Sturdy leather shoes or work boots
For precautionary measures it's also a good idea to take a good pair of leather gloves, a wide brimmed hat to protect your head from ash or embers and prevent them from falling into your shirt and a non-synthetic dust mask to avoid breathing smoke, sparks and ash in the event of a forest/bush fire
Q. WHY SHOULD I NEVER LEAVE A FIRE UNATTENDED?
A. Leaving a fire unattended is like letting 'a kid run around with scissors' or someone 'taking selfies on a cliff edge', hopefully nothing will happen but it's a big risk and the consequences could be disastrous. By keeping a watchful eye on your campfire or BBQ, you'll be ensuring your safety, the safety of others and the environment
Q. WHY SHOULDN'T I HAVE A FIRE IN OR NEAR MY TENT?
A. Sometimes the use of a small portable stove inside your tent or vestibule is unavoidable in order to cook out of the wind, rain or snow so if you have to do it always remember to have good ventilation, a flat surface in a cleared area away from any other items in your tent and keep your cooking appliance away from the tent walls. As with the rule of having a campfire or BBQ, "Never leave your fire unattended!"
A. The distance you should have your campfire from your tent or camper/caravan and the distance between tents or camper/caravans varies from country to country and from 'managed' campgrounds to 'free' camping locations but it is definitely something you should find out prior to setting up camp
A. Avoid using candles inside your tent as if they are knocked over they could easily set your tent alight or at the very least, burn a hole in your tent
A. Also refer to "WHAT… SHOULD YOU NEVER DO?" (A2) above
Q. WHY IS GLASS AND THE OUTDOORS A BAD MIX?
A. Never leave bottles or glass lying around in the outdoors. Not only can it injure someone (or an animal) and is extremely unsightly but sunlight shining through glass can act like a magnifying glass and start a fire. Always dispose of glass if there are bins provided or take them home with you when you leave. That goes for all rubbish
While we're on the subject of litter, another big no no is throwing cigarette butts
on the ground or out of car windows when travelling as many a bush/forest fire has started from this careless act and if you see someone doing it especially when there are fire restrictions in place, REPORT THEM!
HOW?

Q. HOW DO I START A FIRE SAFELY?
A. There are a few different ways that people will build their campfire but below I have provided a guide to building what is probably the most commonly used method for building a safe campfire
Preparation – As always, make sure that you are permitted to have a campfire. Be sure weather conditions are safe (not too dry and windy). Have a 10ft radius cleared of any debris, camping equipment and low-hanging branches and have a bucket of water at the ready just in case
Clear any existing coals from a fire pit or previously used campfire. This is best done by shoveling them into bag and disposing of them. Create a flat surface and bolster the campfire walls (rocks) to make sure it is sturdy if necessary
Place your tinder (paper, cardboard, dried grass, wood shavings) or firelighters in the middle of your fire pit (preferably on some dry bark). This will be the primary fuel for the fire. Next, arrange your smaller kindling (small, dry twigs and sticks about 6-8″ long) around the tinder in a tipi formation and leave a gap in order to light the tinder and allow for airflow which is essential for any fire. Next, build a secondary tepee structure with larger bits of kindling about 12″ long over the first one (remembering the gap to be able to access the tinder to light it). Don't overdo it with the kindling as you will sacrifice airflow and smother the fire
Light the tinder or firelighters using matches or a lighter (whereas there are other methods starting your fire we'll stick with the easiest for the purpose of this guide). Wait until your kindling is well lit (a bit of gentle blowing might help) and starts to collapse in on itself and you can then start adding wood (or Fuel wood as it is also referred to). Start with your smallest/thinnest pieces and place one or two at a time in a crisscross fashion on the kindling allowing them to catch on fire before adding more
Once you get some nice flame and some glowing coals happening around the base of your campfire you can start adding your thicker pieces of wood. At this stage your fire is well-established and you'll be able to maintain the heat by adding one or two pieces of wood at regular intervals
Caution: Throwing or 'lobbing' wood onto a fire produces sparks which can be dangerous. Try to 'place' wood into the fire by keeping your arms outstretched and holding onto one end of the wood
Q. HOW DO I PUT MY FIRE OUT CORRECTLY?
A. The safest and most preffered way of putting out a campfire in most countries is what is referred to as the "Drown, Stir, and Feel method" and is pretty self-explanitory but I'll run you through it and add a few little tips to make this a safer practice:
Firstly it is a good idea to let your fire burn down as much as you can (to ash if possible) before you intend extinguishing it. Hold off adding any wood a couple of hours prior to putting your fire out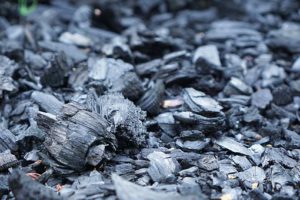 Make sure people (and pets) are standing 'well clear' when you are putting the fire out
Before "drowning" the fire with water a good tip is to first carefully spread a few shovel loads of dirt or sand on top the coals and wood which will minimize steam as opposed to steam (and ash) blasting up in your face as a result of throwing water directly onto the fire
Drown the campfire with water. Use as much water as necessary to ensure everything in the pit is well and truly wet. A mini swimming pool is not necessary. The next camper at your site may not appreciate it
Stir the embers and remaining wood into the water and dirt with your shovel, turning and scraping charred remains from the wood as you go ensuring that there are no embers jammed up under the campfire walls or any on the ground outside of the campfire. Continue stirring until it is no longer smoldering. Add more water if required
Carefully feel the remaining coals and wood with your hand after you have thoroughly completed the first 2 steps if you believe it is safe to do so
Have one last look around that you didn't miss any bits and once that is done the process is complete
If you don't have a shovel or spade then use a stick to perform step 5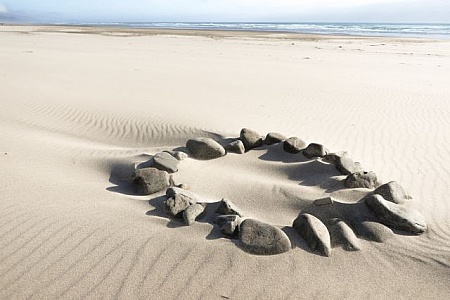 Q. HOW DO I KNOW IF A FIRE IS OUT OF CONTROL?
A. For our purposes in order to 'raise the alarm' we should identify an out of control fire as one that is:
Not contained (within a campfire ring, fire pit, etc.) or within an adequately cleared area
Is unmanageable and unsupervised
Poses a clear threat to people and/or the environment
Spreading through an area
NB. This is not necessarily a Fire Authority's description of a fire that is 'out of control' as their indicators are of a more vocational nature
Q. HOW DO I CONTACT MY GROUP?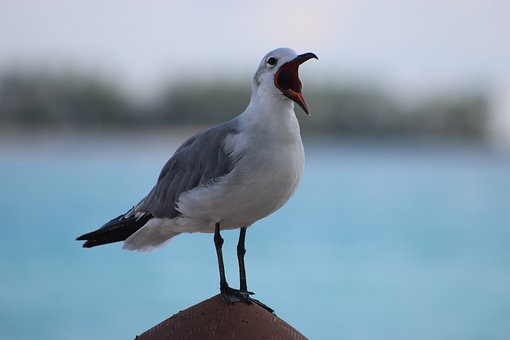 A. When camping or hiking it's always a good idea to have a way to communicate when companions or group members are separated especially in case of an emergency. Mobile phones are obviously the go-to solution but when there is no mobile coverage then 2-way hand held radios (or walkie-talkies) are the way to go. A more primitive but effective solution if you are not too far away would be to use a loud whistle. Learn your SOS call or come up with your own specific codes for other messages
Q. HOW DO I TREAT A BURN?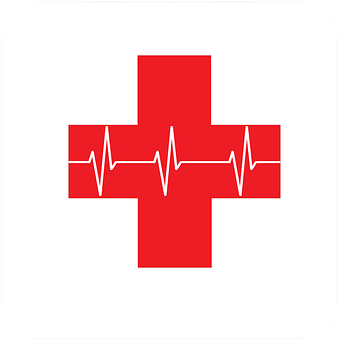 A. Administer first aid as below:
Make sure there is no present danger before beginning first aid treatment and if the burn is severe then call for emergency medical services immediately before commencing first aid
Remove any jewellery, belts, etc from near the burn as the area will usually swell quickly
If required and where possible, gently remove any burnt clothing from the skin. Do not try to remove it if it's stuck
If the burn is severe then cover the burned area/s using clean cloth or bandages that have been moistened with cool, clean water but if the burn is relatively minor then cool down by using cool, clean (preferably running) water for 20 minutes, until the pain subsides. DO NOT USE ICE! This can make damaged skin worse.
Carefully separate fingers and/or toes if they have been burned and keep apart using sterile, non-adhesive, bandages
Elevate the burned area to above the level of the heart if possible. Lay down on back and keep legs or feet comfortably elevated if they are afflicted
As previously mentioned, if the burn is severe then seek medical assistance before commencing first aid and they will continue treatment but if it is a minor burn then you can cover with a sterile, non-adhesive gauze (not 'fluffy'cotton) and loosely bandage the area. Treat any associated pain with paracetamol or Ibuprofen seek medical advice if the condition of the burn worsens (increasing pain and/or redness, swelling, oozing fluid) as it may become infected
Things not to do:
Do not burst any blisters. If they do burst then clean the exposed area and apply an antibiotic ointment
Do not remove clothing from a burnt area if it is stuck
Do not apply any creams, spays, ice or even butter to a major burn
Do not use cotton wool balls or padding as it may stick to the burn and become difficult and painful to remove later
Do not get the burned area dirty or contaminated
Do not give a badly burned person anything to ingest
Do not immerse large (severe) burns in water. This can cause shock
Disclaimer: Although this information has been compiled from some of the best first aid authorities, it is not intended as a substitute for professional medical advice or emergency treatment directives
I hope this has been of benefit to you not only knowing how to safely enjoy having a campfire on your next adventures but knowing what to do in case of an emergency.
Until next time….
HAPPY ADVENTURES!