I'm often asked "Is packing for a car camping trip as painstaking as performing brain surgery?"
And my reply is always the same…."For the sixtieth time Grandpa, I'M NOT A FREAKING BRAIN SURGEON!" But anyways. I do know one thing, that it's not as easy as just throwing a tent and a sleeping bag in the back of your car and 'off you go'. So once the planning is done there's the task of packing and this is where things can get a bit tricky, especially if you've 'over planned' so I've loaded this post full of ideas and tips on how to pack for car camping that I guarantee will free up more space so you can fit even more stuff in plus make the whole deal more interesting
HOW MUCH SPACE DO I NEED?
That all depends on things such as:
How long will your camping trip be?
How many people are you packing for?
How many people will be travelling in the vehicle?
How much overall storage space is left after passengers? (Including pets)
What do you class as necessities?
Anyway, that's just some food for thought because we all gotta start from 'Point A' so here's a few packing and storage tips that will hopefully get you to 'Point B' more organised and with even more gear than you ever thought possible
THE BIG STUFF
It makes sense to load the heaviest and bulkiest items in your vehicle first whether it be in the back of your vehicle or the back seat. These items will form the 'base' of your packing challenge and then the idea is to pack around these objects as you go
Remember the game Tetris? Well packing for car camping is much like that, you have to keep packing gear in and around all the bulky items and try to utilise every nook and cranny
TIP: Think of what items you are going to need to get to first when you arrive at your destination and keep them easily accessible
STORAGE TUBS
… HEAVY DUTY STORAGE TUBS. These are the bomb when packing for 'car camping' and keeping all of your gear sorted and secure. They come in a range of sizes that will suit all your storage needs but do yourself a favour and get the heavy-duty models and not the El cheapo ones, they're too brittle and no good for camping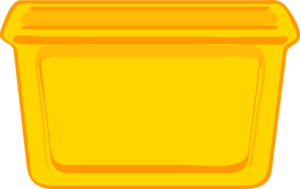 Suggested items to pack into separate tubs:
KITCHEN – Pots, Pans, Cutlery, Plates, Bowls, Cups, Bottle opener, Can opener, Tongs, Ladle, Spatula, Sharp knife, Al foil, Garbage bags, Napkins, Cutting board, Zip lock bags,
FOOD STORAGE – Dry food stuffs, Cordial, Tea, Coffee, Powdered foods, Herbs, Spices, Salt & Pepper, Canned food, Dehydrated food
CLEANING – Washing soap, Sponges, Scourers, Tea towels, Wet wipes,
CAMPING EQUIPMENT – Tarp, Ropes, Peg bag, Mallet, Tent repair gear, Fire lighters, Compass, Maps, First aid kit, Knife, Insect repellent, Sunscreen
FOOTWEAR – Shoes, Boots, Sandals, Aquatic shoes, you get the idea
LIGHTING & ELECTRICAL – Lanterns, Torches, Candles, Matches/Lighters, Power cords, Battery packs, Invertors
ACTIVITY GEAR – Everyone's camping adventure is different so here are just a few examples of what you could utilise your storage tubs for:
Climbing equipment
Aquatic gear (scuba/snorkelling, fishing, beach gear, etc.)
Hiking equipment
Fossicking equipment
Toys for the Kids
TIP: Throw a rolled up 'Hanging shoe organiser' or a cheap 'Car backseat organiser' in your storage tubs with your gear and when you set up at your camp site find a spot to hang them and put your gear in the pockets for easy access. Particularly good on the side of your kitchen table for your kitchen stuff. You could hang them from a Gazebo (portable shelter), a tree, or even inside your tent
TABLES & CHAIRS
We are going to need something to kick back on and have a 'cold one' at the end of the day and a place to eat at or have a game of cards and that's where the old foldable camp table and chairs come in handy
These are another 'must' for car campers as we have the luxury of transporting them and again, due to their size they are something you'll want to consider packing in first. I tend to transport my fold up table vertically and off to one side in the cargo area of my 4 wheel drive but if you have a sedan then my advice would be to pack it in your boot (trunk) first and then start packing on top of it OR to use it a divider midway through packing
TIP: If you don't have the room for large bulky tables & camp chairs then grab yourself some foldable camp stools and a roll up table. Super handy and easy to pack
COLD STORAGE
Coolers, Eskies, Iceboxes, Fridge/freezers. Whatever your preference, the chances are it's gonna be big and heavy. Another obvious choice to use as part of your 'base' when packing
TIPS:
Try to keep your cooler easily accessible as you might want to get a bite to eat or a drink out of it on your travels. I know it's sometimes not an easy thing to do but keep it in mind
Freeze any liquids (except 'fizzy drink', alcohol and maybe Milk) and pack them into your Cooler/Esky (as with packing your vehicle, the heavy stuff should go in first). This will keep everything cool on the trip plus you'll have a nice cold drink when you arrive
Always use ice instead of ice bricks (they just take up room)
Use silicone re-usable bags to store your food in. They'll stop your food from getting soaked as the ice melts
BBQs, STOVES & OTHER COOKING EQUIPMENT
BBQs, Camping stoves, Butane stoves. If you're not using a campfire to cook your food over then chances are you are taking one of the items just mentioned in order to cook up a feed and make a nice hot brew. Some stoves and other cooking appliances (and associated stands) can take up a fair amount of space making them an obvious choice to load up first
TIP: Don't forget other types of cooking equipment such as Dutch ovens, Camp Grills, Griddles and grill plates as they may free up some storage space. They come in quite handy so consider these for your cooking requirements but make sure fires are permitted where you're going and firewood is plentiful
POWER SOURCES
Generators, Solar panels, Battery boxes, etc. are another example of 'big stuff' that can take up a bit of room in your vehicle so once again, another #1 priority to pack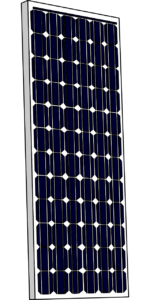 TIPS:
Check your Power equipment works before and after every trip
Before you pack, make sure that your batteries are charged, you have all the leads, you have your fuel for your 'Genny', etc.
If taking a generator, check that it's ok to use it at your desired campsite. It's a waste of space if you find out you're not allowed
TOYS
… And I don't mean just for the kids…
That's right folks, 'THE FUN STUFF'. By know you're probably thinking to yourself "My vehicle is not big enough to fit in any FUN STUFF!"… Don't be a buzz kill, because where there's a will there's a way. Let me give you some suggestions so we can make sure we still take some toys with us… Oh, and maybe some for the kids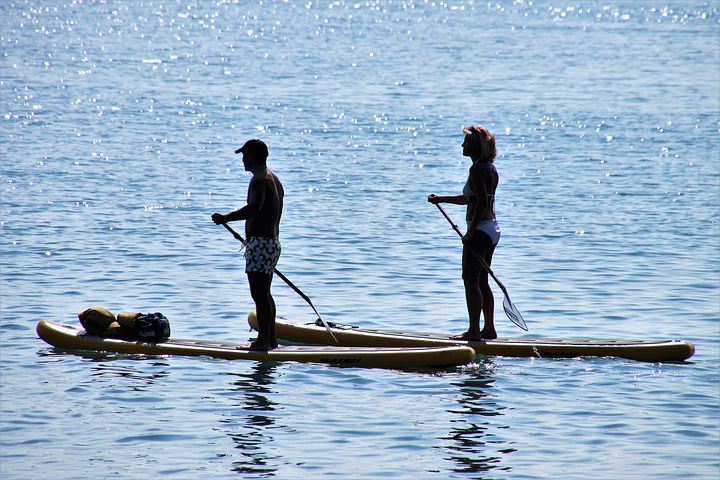 INFLATABLE – From inflatable games through to inflatable party islands, there are so many things that we can blow up and have fun with… Holy s#*t, you can even get an inflatable movie screen for outdoor movie nights. There's heaps of great options that you can pack in a storage tub and take with you on your next camping adventure
TIP: Don't forget the pump and correct nozzles whatever you do!… And the repair kit just in case
PORTABLE – There's a lot of 'toys' that are made foldable, collapsible and retractable which miraculously makes them, well… portable which is tremendously ideal for camping trips. From Fishing rods to Bikes to Telescopes… I'm sure there's something everyone will find fascinating in this class of recreational playthings
MEDIUM & SMALL STUFF
Alright then… Now that we've got all the "BIG STUFF" loaded up, we need to look at the mid-sized to small items. Let's have a look at some examples of these items we might not have packed into storage containers for whatever reason or maybe we want to keep them handy on our travels
Backpack, duffel bag, Toiletry bag
Air mattresses, sleeping mats, sleeping bags
Travel bag (for the road trip 'munchies')
Fishing gear (i.e: rods, bag, bucket, nets)
Camera and accessories (i.e: bag, tripod)
…………. You fill in the blank. It's your camping adventure, I'm only giving some suggestions 🙂
These are the kind of things that we want to pack around and on top of the big stuff and this is where it gets interesting. We have to utilise as much space as possible so what I suggest you do is place everything you are taking near your vehicle (maybe on a tarp if the ground is wet or dirty) and start by assessing these 5 points
1) How much leftover space do I have? Consider the backseat, floor areas, glove box and consoles also
2) Prioritise your 'absolute must haves' (set them to one side)
3) What things will I need to access easily either on the trip or upon arriving at the destination?
4) Breakable items. Obviously it's best to leave any fragile stuff until the end of your pack
5) VISION. Do I need to use my rear view mirror or will my side mirrors suffice?
6) SAFETY. Is there a risk of the load falling on passengers or pets? Also, be mindful that items in the back of the vehicle are secure so they can't be propelled forward in the event of heavy braking
With all this in mind you can begin packing your remaining gear
Be sure to start towards the front of your vehicle and pack upwards and make your way back and try to think of it as a 3D jigsaw puzzle, finding what items best fit into different nooks and crannies. You'll be amazed how much you fit in using this technique
TIPS:
Try to keep all relatable camping items near each other as best you can. Be organised; it makes camping so much easier
Utilise the glove box and any consoles for things such as a 1st Aid kit, Medicines, Maps, Mini flashlight, Snacks & drinks
If you have a wagon or SUV/MUV then save long, thin items such as fishing rods, landing nets, camera tripods, etc. until last and ensure there is adequate space down either side of the vehicle to simply slide them through making full use of the extended cargo space
Improvise an internal 'rafter' for extra storage space in your vehicle to keep longer, light items only such as fishing rods above passengers heads (or just out of the way) by using elastic tie down straps and hooking them to adjoining 'grab handles' thus forming a 'flexible rafter' for want of a better name. The tighter the better and secure items to this using plastic coated twist ties
OH, BEFORE I GO…
Let's face it, the more storage space you have in your vehicle the better but don't rule out adding more storage space such as Roof racks, Cargo baskets, Trailer hitch cargo carriers, Roof pods, Roof top cargo bags, and the like or if you really want to go all out then maybe consider a box trailer. Sure you'll have to tow it but think of all the extra gear you could take with you. Just don't over do it…you'll never want to go home 🙂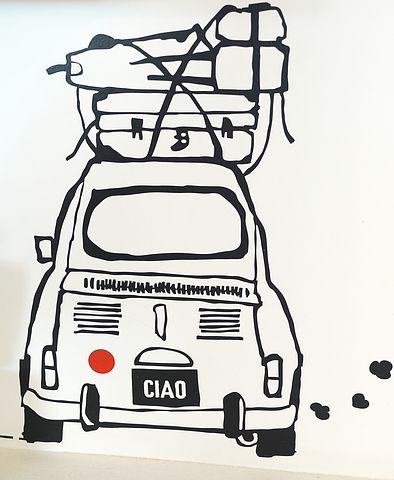 Once again folks, I sincerely hope this has been beneficial and inspired you to get out and do some 'car camping' with the family & friends
HAPPY ADVENTURES!