FOCUS COLLECTION –
TENTS
 "A tent is just a tent. They all do the same thing right?"….

Statements such as this couldn't be further from the truth. And the reason why is because everyone who enjoys camping has their own idea of what a good camping experience is. And a good camping experience is largely dependant on the type of tent you will need in order to provide adequate shelter & comfort as it will be your home away from home for the duration of your adventure. And we all want to be niiice and comfy when camping, don't we?
So, "What is a 3 season tent?" I hear you ask. Well, In this article we'll explore this class of tent designed primarily to be used for fair weather camping, meaning for Autumn, Summer and Spring use (hence the name – 3 season tent), and see what other tents it compares to
So let's jump in….
4 SEASONS IN A YEAR – Is there really a tent for each one?
Hmmm, short answer…NO!                                                                                                                                                          I think some sources out there want you to believe that there are two types of tents called '1 season' and '2 season' tents that are purposely designed for camping in temperate climates but if we're talking about quality tents, then most seasoned campers will tell you there are really only two types to consider, they are called the '3 season tent' and the '4 season tent' (aka, winter tents)
There are however a few manufacturers that step it up a notch and make extreme winter tents known as '5 season tents' (aka expedition tents). These are designed to stand up to blizzard type conditions therefore you won't often them in your basic camping store
3 Season Tent VENTILATION – Don't sweat it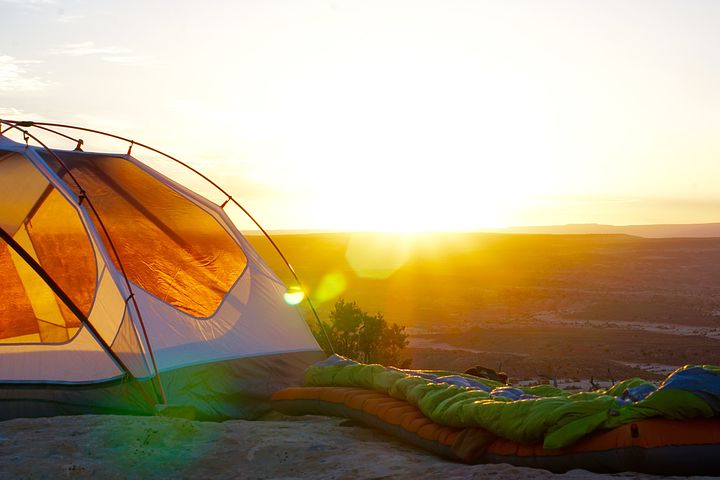 3 season tents are more often than not, double wall construction meaning they are made up of of an inner tent and a waterproof outer layer known as the outer tent, the fly or rain fly
It is typical for the inner tent of a 3ST to be made up of lighter, non-waterproof fabrics and fine mesh. The reason being is to provide good ventilation (or breathability) throughout so it's as cool as possible in very hot weather
A well designed, quality 3ST should be comfortable enough in cooler weather and also be able to cop a hammering from the rain and wind
The inner tent is one of the fundamental differences between a double walled 3ST and a 4ST as the 4STs inner tent is usually made up of a water resistant and slightly breathable nylon or similar fabric with limited mesh sections that are usually coverable for extra warmth & protection when the temperature really cools down and/or the wind picks up
4 Season Tent PROTECTION – Your fly's a bit low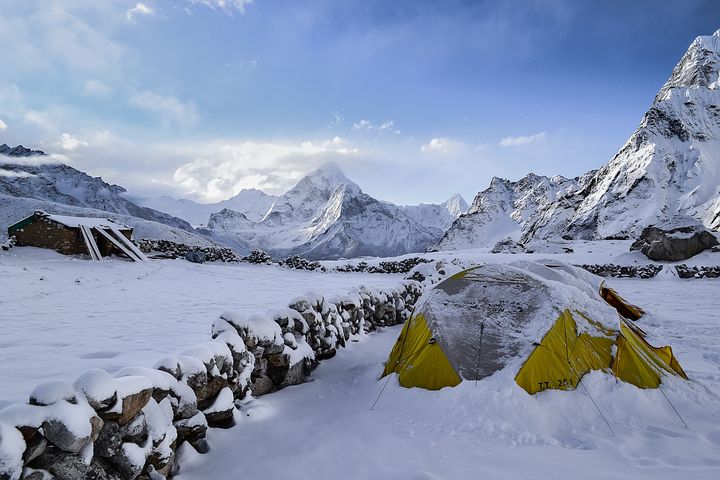 Whilst single wall 4ST tents are available, it comes down to two basic factors when choosing between single wall & double wall versions and that is pack weight and comfort
Most hardcore Adventurers cover a lot of ground and have to set up in some pretty hairy locations & conditions and conveniently, single wall tents are lighter, more versatile and quicker & easier to pitch and pack up than their double wall counterparts but the trade off is that they aren't as well insulated and have mediocre ventilation properties. Therefore condensation can become an issue and as a result you can end up with water dripping all mover the place
By comparison, a double wall tent is a more comfortable option as it provides better ventilation, insulation, protection and another plus is that if the fly gets damaged or wears out before the rest of the tent then you can just replace it instead of replacing the whole tent
One other main difference with the 4ST is the rain fly. Other than being usually made of more robust fabrics such as polyurethane or silicone treated ripstop nylon or polyester, they are bigger. This is so they have contact with the ground to keep out the wind and cold (and in some cases, snow) whereas the 3ST fly is raised of the ground, allowing better air flow
4 Season Tent STORAGE – Pimp my vestibule
The vestibule is more or less the porch/entry of your tent and they are by far one of the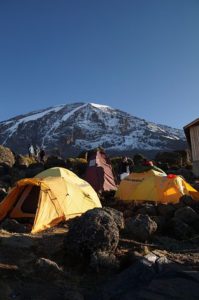 handiest design features of the modern day tent. They provide added outside space for you to store your gear that doesn't necessarily have to be kept inside the tent. You'll find that the vestibules on 4ST's are sometimes bigger than their 3ST cousin so as to cater for bulky climbing gear, snow shoes, boots, skis, etc.
Vestibules also offer some much needed shelter for getting out of your wet/dirty clothes and boots without trudging them all through your tent. They're also good for keeping out of unkind weather in order to cook food or boil water on your hiking stove or even just to sit under & relax as you would your front porch at home
WHAT TO CHOOSE – Decisions, Decisions
So there it is, a basic rundown of what the differences are in the tent 'Seasons' range. When it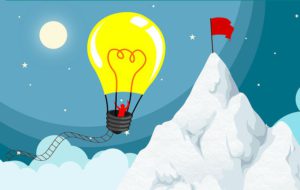 really comes down to it, you could use a 3 season tent in winter but you would seriously have to consider the wind and snow factor 'cause if those things occur, YOU WILL be freezing your ass off. On the flip side, you could use a 4 season tent in weather more suitable for a 3 season tent but be forewarned, if you use it in the middle of summer you'll be guaranteed to be sweating your ass off
I personally, would recommend having both a quality 3ST & 4ST if you love your camping so you are not restricted by whatever the weather has in store
Researching for your next Perfect Tent? Check out some of the other posts in the Odyssey Posse Focus Collection about tents. Simply search "TENTS" in the top right corner of any page. I hope you find what you're looking for and do feel free to ask any questions or add comments below
Until next time…
HAPPY ADVENTURES!