Modern technology certainly has enhanced our adventure experiences tenfold over the last couple of decades with some ingenious inventions and clever modifications on pre-existing products and not all that long ago another 'new kid on the block' shows up in the form of 'Silicone camping equipment' taking convenience and space-saving to a whole new level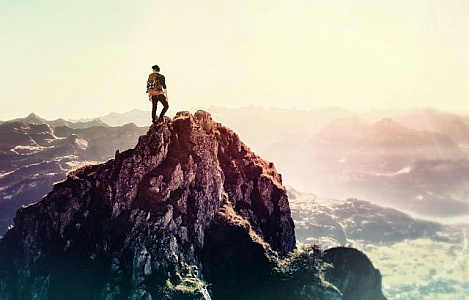 If you haven't taken advantage of some of this gear then do yourself a favour and read on and I'll give you an idea what Silicone is, what it's good for and give you an insight to some of the best products available today that will help enhance your next camping trip (pssst, it's not ALL about kitchenware)
SO WHAT IS SILICONE?
Basically, Silicone (or polysiloxane) is what you would call a 'synthetic rubber' and is made up of bonded silicon and oxygen atoms (along with some Carbon and Hydrogen) and is used to manufacture countless products these days in a stack of industrial and domestic sectors from personal care, medical applications and household products through to uses in aviation and aerospace equipment
Silicone products have huge benefits such as being resistant to bacteria, non-stick, stain resistant, microwave and dishwasher safe, odourless, able to go from very hot to very cold temperatures and not warp, crack, or discolour. They are lightweight and flexible (some products are made collapsible), nonreactive with other materials, exceptionally re-usable and also non-toxic to humans, aquatic organisms and soil organisms (NB: Although it is not biodegradable, Silicone is able to be recycled at specialized facilities)
ARE SILICONE UTENSILS SAFE?
The jury is still out so to speak in regard to any leaching chemicals and off-gas (gas production) from silicone when it's under extreme heat (temps above 220°C (428°F)), however Silicone 'Bakeware' is FDA approved and I'm sure they've done some rigorous testing as this stuff was developed over 120 years ago, therefore I can safely say the camping products and utensils that I'll be showing you are going to be safe to use as even with a silicone saucepan (or kettle) you won't be getting to temps over 220°C (unless you like eating burnt food that is)
At this point I should mention not to stick a silicone saucepan or kettle in a campfire even though they have a metal base. Gas and electric heat sources are the preferred method for these products although it's ok to use silicone spatulas, spoons, etc. for your campfire cooking as they are usually not exposed to high heat for a long period
TIPS:
Look for the quality stuff. You can identify good quality silicone cookware by simply giving it a twist. If it goes a bit white then 'fillers' have been used in the manufacturing process and while there is no evidence to say that these fillers are harmful they're usually representative of an inferior product that won't last as long as high quality food grade silicone and they may also give off a funky smell when cooking. All cookware and drinkware products I've listed below are made from high quality Food Grade Silicone
Give your silicone cookware a rinse out with a bit of white vinegar if there is any residual smell after cooking spicy or savoury foods or if you have pesky water spots after it's dried (common when using phosphate-free dish washing liquid)
SILICONE FOR CAMPING?
Silicone utensils have become very popular in modern day kitchens due to their ability to withstand very cold & hot temperatures and breakage not to mention their durability. They also tick all the boxes when it comes to being; eco-friendly, sustainable, non-toxic, re-usable and compact so it's no wonder it didn't take long before they made it out into 'the field'
A fairly recent upsurge in silicone utensils seems to have spilled over into the camping and outdoors sector and there's a huge variety of silicone camping products available such as:
Cups – Shatterproof cups/ wine glasses /beer glasses. Call them what you will. Yep, I know they're not "glasses" by nature but they're more convenient and look way cooler than drinking from a plastic cup when you're kicking back and enjoying a 'cold one' with friends in the great outdoors
Storage containers – These multi-use, collapsible (and stackable), BPA free food-grade containers come with airtight lids and are ideal for camping, road trips and more
Colanders – These are collapsible and come with a long handle that keeps your hand away from steam. There are other types available but I find the single handle type more practical when using for camping purposes
Salad spinners – A nifty collapsible 3-in-1 unit that not only spins the excess water off your salads, etc. but the inner section can also be used as a colander and the external bowl can be used for serving food
Funnels – You know how you can never find a funnel when you need one? Well these little collapsible numbers come in a set of four with 2 different sizes so you can throw a couple in with your camping (kitchen) gear and leave 2 in the kitchen drawer at home… Problem solved!
Oven mitts – "Oven mitts for camping?" I hear you say. Yep, silicone ones at that. I find these particularly handy when handling my Dutch Oven PLUS you get 2 x heat proof trivets so you can put any hot pot on your camp table without burning a hole thorough it
Washing up tub & Dish rack – These collapsible tubs are perfect for conserving water when doing the dishes and the collapsible dish rack is great for keeping everything organised once the washing up is done
Ice cube trays  – Flexible trays make it simple to remove the required amount of individual ice cubes from for nice cold drinks and easy to store when not in use. Now I know that these aren't that handy for all campers but they're great for Caravanners or even just to have for home
BUT IT DOESN'T END THERE…
Like I said earlier, it's not all about kitchenware. There are a lot of useful silicone products available and I'll go over a few to give you an idea of some of the things that can make your outdoor adventures even better
Earplugs – Re-usable, noise cancelling earplugs for when your partner or pals snore too much
Medical alert bands – Silicon wrist bands are not only a cool adventure accessory but these ones can save your or someone else's life. Mediband medical ID alert bracelets are made from non-toxic, durable, hypo-allergenic medical grade silicone and come in a huge range of sizes, colours, styles and of course – medical ID alerts. They're also customizable If they don't have something you require or you want to change the look
Drinking straws – These are environmentally friendly straws as they are re-usable and will last you for many years. Made from 100% pure food grade silicone and supplied with their own carry pouch and cleaning brush
Buckets – 10 litre capacity that folds down to only 2 inches high. These collapsible buckets are super handy for camping and fishing
Re-usable sandwich/storage bags – These air and watertight, high quality food grade silicone bags are great for storing your food and keeping it super fresh. They're also handy for keeping things such as your phone and keys protected from water and dirt (if your 'better half' will let you have one that is)
Water bottles – Made from FDA approved medical grade silicone this versatile and durable water bottle has a 620ml (21 oz.) capacity and folds down to only 1/3 of its overall size when empty
Female urination device – I know it sounds a bit personal ladies but check it out because your future adventures just got a whole lot better. As a great Indian chief's wife, 'Squatting Bear' once said; "Leaning forward, one hand on tree is easier than stooping on two bended knees"…or something like that
Pet bowls – You can even pack light and compact when taking your four legged friends on adventures with these collapsible food and water bowls. TIP: Ensure you get the correct size bowls as they do come in different sizes
SO WHAT DO YOU THINK?…
I don't know if you have used any silicone camping equipment to date but I have heaps of it and I gotta say 'I can't get enough of the stuff!' It's been such a game changer for me when it comes to convenience and storage whether I'm car camping, hitting the trail, road trips and even just for using at home (i.e. the sandwich bags, straws, ice cube trays…Oh and those earplugs come in handy some nights too 🙂 )
Hopefully you got a lot from this and I invite you to check out a few other relatable (camping) posts. Every tip and tidbit of information can only make for a better outdoor adventure right?
Until next time…
HAPPY ADVENTURES!