AS HISTORY WOULD HAVE IT…
Glamping originated in Europe and the UK around the 16th century. It was Palatial camping at its best, enjoyed by travelling Monarchs and the Ottomans alike with their luxurious, virtual Tent cities  with feasts fit for a king, fountains flowing with red wine, interiors adorned with fine silk tapestries and all the mod cons of the period. They certainly knew how to turn camping into glamping…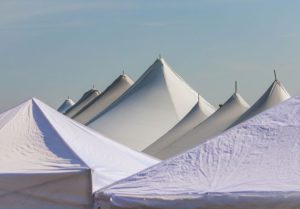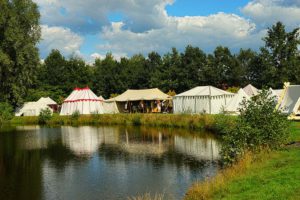 Fast forward to the 21st century and it's surprising to find that the actual name, "Glamping" only appeared in the Oxford Dictionary in 2016. The simplicity of the portmanteau word  (the combination of 'Glamour' & 'camping') is congruent these days with the idea of luxury camping holidays in Safari tents, Tipis, Yurts, etc. but who needs those because in this article we'll be 'pulling out all stops' and exploring ways to turn your next camping trip into a GLAMPING ADVENTURE!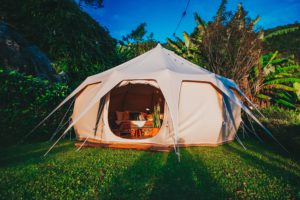 ---
THE BARE NECESSITIES VS

GLAMPING
All right, so let's have a look at the bare necessities we need for our camping trip and see what we can 'ramp up' to turn it into a glamping experience. Firstly we need to cover the basic requirements:
SHELTER –
Clearly we need to have a basic shelter and naturally the word 'TENT' springs to mind but there are many types and sizes of tents available, ranging from a single swag right up to large multi-room tents suitable for families. So its really up to you as to the size of tent you want but a few things to bear in mind are quality, layout, ease of setup and break down and campsite sizes (you don't want to take a tent that's 8m x 8m only to find that the size of the campsite you booked can't accommodate it)
BUT, THIS IS GLAMPING!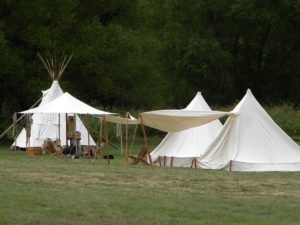 So I say, GO LARGE! (as large as is practical that is). A nice big tent with an additional room or two gives you the freedom to sprawl out and turn your tent into your virtual home away from home
BEDDING

–
The basic bedding requirements would be a sleeping bag, maybe a pillow and possibly a thin roll up foam mat or self inflating camping mat…
BUT, THIS IS GLAMPING!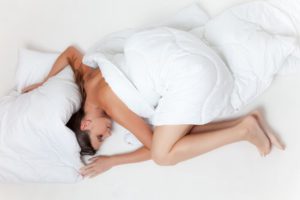 …We're talking about so let's think; self inflating air mattresses, cosy quilts & plump pillows! Sure they take up a bit of room when packing but we gotsta spoil ourselves Glampers  and a good nights sleep is EVERYTHING right?
ILLUMINATION –
Lights, Lanterns and Flashlights…any or all are required for when the sun goes down as it can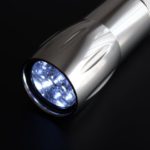 be very tough in the outdoors without them. There are many varieties of lighting and again it will depend on what you need but It's strongly recommended having both portable lighting (i.e: Flashlights, Headlamps, etc.) and stationary lighting (for inside tents, under gazebos, etc.)…
BUT, THIS IS GLAMPING!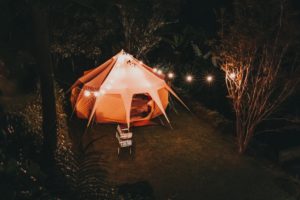 So as well as the above, why not place a few home made scented candles on sticks (Citronella to keep the biteys away) around your site, hang some nice assorted jars painted with glow paint under your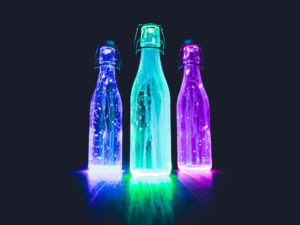 Gazebo or tarp with mini LED lights in them, add some string lights, etc. Make your site a visual paradise. You are only limited by your imagination
CLOTHING & FOOTWEAR
–
Sensibility and Minimization is still the name of the game as it is for camping. The norm is to
pack only what you require. Ensure you pack clothing and footwear that are relative to the environment you'll be staying in and types of activities you will be doing….
BUT, THIS IS GLAMPING!  
So this all depends on how much packing & storage space you have available. So if you decide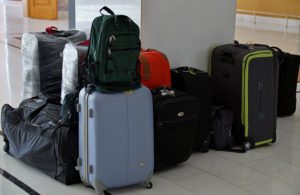 you want to take a few more shoes and clothes on your trip and you have the space for it then go for it (not foregoing any other basics of course)
PERSONAL HYGIENE –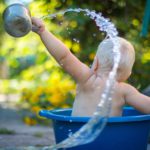 Hmmm, where to start. If you want to Glamp out in the bush and away from any decent facilities then we recommend you take your own en-suite tent, portable toilet and some kind of showering system  (and have access to fresh water) . There are many types of these available and you can do it on the cheap or spend hundreds of dollars for more complex set ups. We recommend you do your homework…
BUT, THIS IS GLAMPING!
So why not stay at a reputable holiday park with decent shared facilities OR even better, book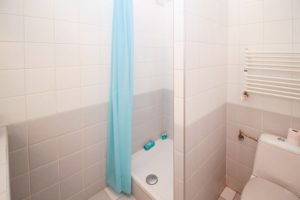 an en-suite campsite with your very own toilet, vanity and a nice hot shower. Heck, some even have their own washing machine

FIRST AID KIT –
Remember that no outdoor adventure should be undertaken without at the very least, a basic First aid kit. Again, there are many types available and this is something best decided by you but do consider quality and the size of the kit based on your type of trip and packing space…       
BUT, THIS IS GLAMPING!
Still, TAKE THE 1ST AID KIT. S#*t sometimes happens.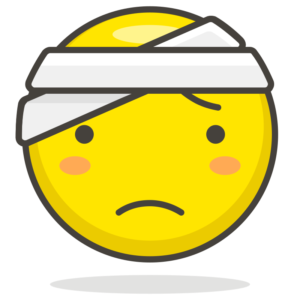 FOOD & HYDRATION –
It goes without saying that food and water are absolutely vital so it would be rather dismissive of me not to have it in this list. But "Food and Hydration" sounds more like survival terminology…
BUT, THIS IS GLAMPING!
When you've finished reading this post, be sure to see a stack of mouthwatering options in Glamping Food Ideas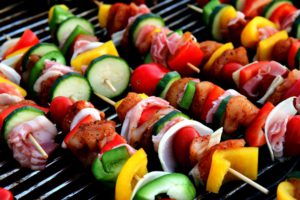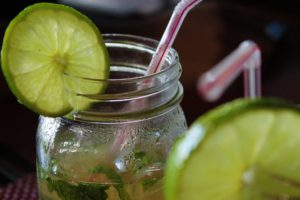 ---
GIVE ME SHELTER…
As previously mentioned, Tents are the basic shelter of choice by Campers/Glampers but you don't have to be restricted to the confines of your tent. After all you do want to enjoy "The Outdoors" so why not….
CREATE AN EXTRA OUTDOOR LIVING SPACE!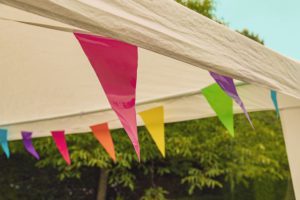 Erect a Gazebo or tarp next to your tent to provide additional outdoor living space that will provide shelter from the elements. Maybe even put down caravan matting to add ground cover as this will provide added comfort and dirt and sand will sift through the matting thus keeping your outdoor living space a lot cleaner.
You can then deck out this space to your liking. Add tables, Chairs, Gas stove, icebox/refrigerator, etc. You can also add extra (fabric) walls for privacy, fixed lighting, put up some hanging storage shelves, Mosquito netting, a shaving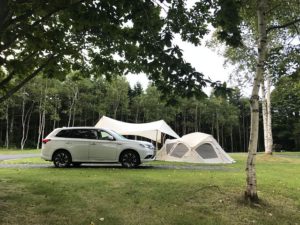 mirror, hooks for cooking utensils and towels. In fact, you can personalise this space anyway you want
Do bear in mind that whilst Gazebos are more quickly and easily erected, they are a "Fair Weather"  option. Tarps, providing they are set up correctly are a more robust alternative to gazebos and are available in a larger range of sizes
---
LUXURY IS WHAT YOU MAKE IT
Now I know we've covered a bit of ground but this is not a TRAINING MANUAL so just make sure you've got the basics covered and get out there and have some fun with it. In time you'll become a pro at glamping and really, there's nothing like laying in your cozy bed on the first night after you're all set up, away from the hustle and bustle of everyday life, big smile on your face just thinking…"AAHHH, THIS IS THE LIFE"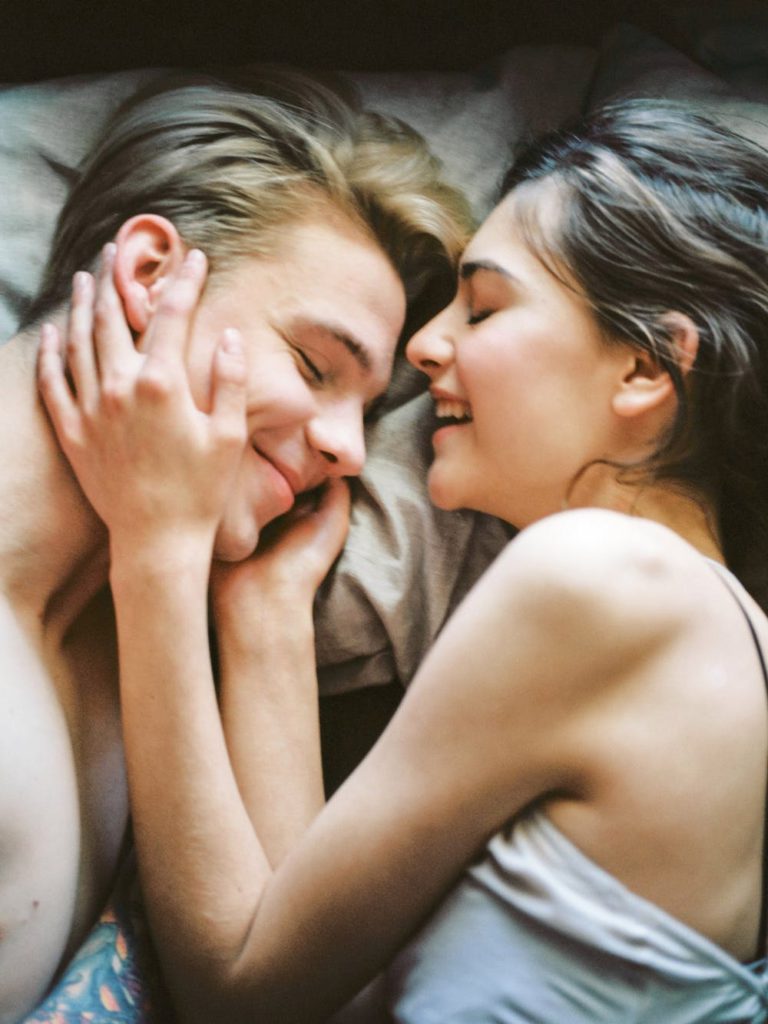 I hope you got a few ideas out of this post to help your outdoor adventures and if you have any personal glamping/camping stories you would like to share or questions or comments please feel free to do so in the comments section below
Until next time…
HAPPY ADVENTURES!